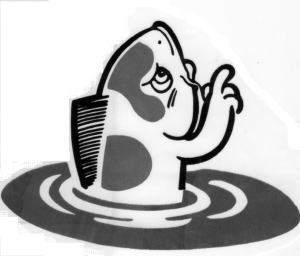 REFRESH® is clay mineral produced in Limited Mountain at Yasawagi district in Akita prefecture, Japan.
Those who live at the district used to take this clay as secret medicine for diarrhea, injury, toothache etc.They call the clay marvelous soil or magic white soil. Efficacy of the soil is really true. REFRESH® is wonderful gift from the earth, which cannot be produced artificially.
Putting REFRESH® into water, the water does not go bad for long time.


REFRESH® is mineral composed of montmorillonite in it's core and 16 necessary minerals such as silica acid, aluminum,calcium,magnesium, sodium, ferrous etc. around the core.
These effective minerals keep water clean and help to supply nutrition dissolving slowlyinto water through ion exchanges for excessive materials and bad materials for carp.
These natural workings are necessary elements to keep carp healthy and improve their color vivid.



REFRESH®is pure natural montmorillonite.
Clay of montmorillonite is a lump of useful mineral groups.
If it is mixed with other natural or artificial minerals, it's original efficacy
can not be played, because mineral balance is broken,Van colored carp being bred in soil bottom pond of breeding district have glossy color like jewels.Their glossy color fade when they move into concrete made ponds or fish tanks. Why?It has been explained for long time because there is no soil in concrete made pond. Some studies of soil ponds show that bottom of good soil ponds are usually made with clay.
The quality of the clay is better, the carp become more excellent with wonderful color.
REFRESH® improves quality of water of concrete made ponds and keeps carp well like soil made ponds.
REFRESH® restrains increase of bad materials.
REFRESH® makes ideal water for carp dissolving necessary elements in soilfor carp such as useful mineral groups.
These charactors exist only in clay of montmorillonite, which called king of soil.
Other stone minerals never act such effective working.

---

How To Use--REFRESH®
Powder--Scatter to a pond

To be scattered to a pond in condition of powder or solved in water.
In early time of usage, the water will be dark but it becomes clear gradually as time passed.
Volume to be used
Expected volume of usage is about 200grams--one 180cc cup--per 10tons water,but 2times of this figure is appropriate during 2weeks at the beginning of usage.